The lovely co-mod said I didn't have to fill this out, since I'm already a member (and was before it had an application), but I'm filling it out so everyone can get to know me better. :)

So I guess, no voting!



The Basics
Name: Amanda
Age: 18.
Occupation/school: I work at Starbucks, and I'm a senior at Highland High.
Location: Gilbert, AZ.
Sexual Preference: Straight.
Status: Long term, long distance relationship.

A Few of Your Favorite Things
Movie(s): A Clockwork Orange, Edward Scissorhands, Natural Born Killers, Donnie Darko, The Paper Chase, Kill Bill (both), The Shining, Fight Club, Lady and the Tramp, and of course...Breakfast at Tiffany's.
Actor(s): I don't really have a favorite.
Actress(es): Sandra Bullock.
Television Show(s): The Price is Right, Oprah, Supermarket Sweep, and Saved by the Bell.
Article(s) of clothing: My Tommy jeans. Or anything corduroy.
Store(s): Best Buy or Music Trader.
Cosmetic Brand(s): Clinique.
Song(s): "Dance With You" by Live, "Mad World" by Tears for Fears, "Burning Bridges" by Collective Soul, "Letters" by Stroke 9, and "Under Pressure" by David Bowie & Queen.
Band(s)/Singer(s): Live, Tears for Fears, Stroke 9, David Bowie, Splender, Collective Soul, KMFDM, Fuel, Incubus, Phantom Planet, Cake, and Wolfgang Amadeus Mozart.
Color: Gray and green.
Sport: Honestly, I don't like sports.
Accessories: Rings and sometimes belts.

Your thoughts On..
Ashton Kutcher: He's cute, and he was good in The Butterfly Effect.
Abercombie: Not really my style. I have one shirt from there, and it has holes in it. :(
Hilary Duff: Again, not my style.
Mary-Kate and Ashley: I've been watching reruns of Full House lately, and they were actually good actresses when they were two or three.
Material Possessions: Photographs, hands down.

How often do you wear your pearls?: Everyday.
Which kind do you wear? ( i.e. necklace, rings, earrings, bracelets): Rings.
Why do you love pearls? I just find them really beautiful. They come in many colors (and shapes!), and they really stand out when you wear them.
What makes you "a pearl girl"? I love pearls and I love being in a community with people who love them too!
Do you think we're nuts because we belong to a community the shares a name with a tampon? (hehe) You know, when I first saw the name on someone's info page, I thought, "A community for tampons??" Haha, you never know, right?

promote us in at least two places & give the links:
http://www.livejournal.com/community/communitypromo/70297.html

http://www.livejournal.com/community/communityads/290045.html

At least three pictures: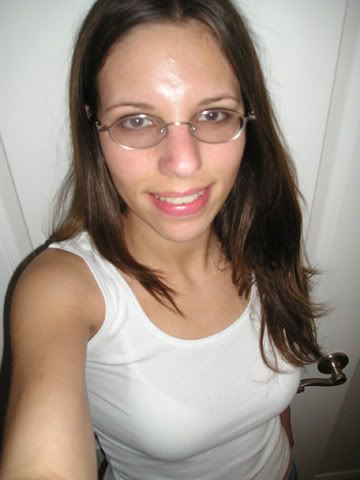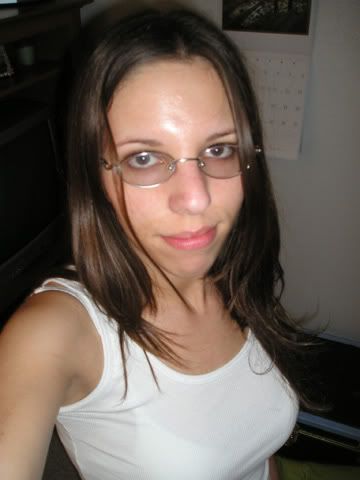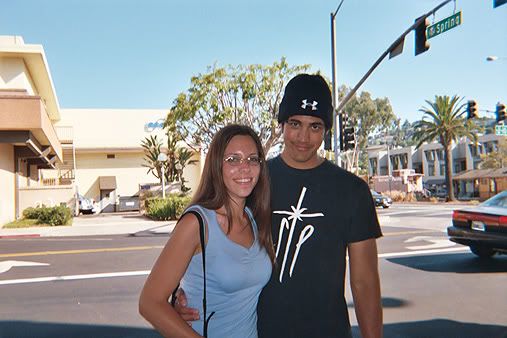 Me and Nick. :)

And just for the hell of it, a couple pics of my best friends..



My best friend Katie and her boyfriend, Joe.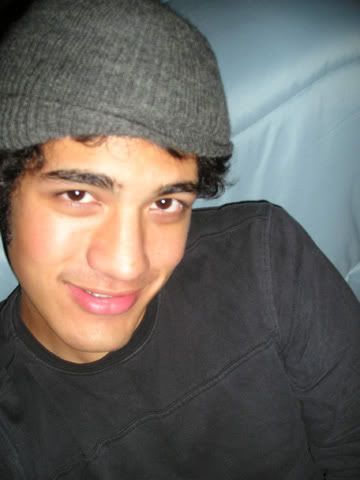 Nick again.



Aaaaand AJ. :)



That's all. :D

♥
Amanda


***EDIT: I don't want to go back and change my answers, because an addition at the end of an entry is easier and less confusing for anyone who has already read it. I just wanted to say that another one of my favorite movies is What's Eating Gilbert Grape? and if I had a favorite actor, it'd be Johnny Depp!

EDWARD SCISSORHANDS IS ON STARS TONIGHT JAIME!!